Star Wars: The Clone Wars SDCC Trailer Breakdown: 12 Screenshots You Must See
#CloneWarsSaved.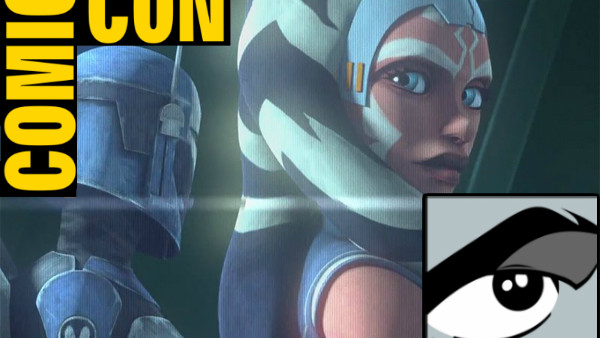 Not much was expected from Lucasfilm at San Diego Comic-Con, with the movie side of things skipping the event entirely and big reveals usually saved for Star Wars Celebration.
However, there was one big surprise in store for fans: the return of The Clone Wars.
The series, which superseded the original Clone Wars TV show, was created by George Lucas back in 2008 and ran for five seasons until 2013 when Disney, after purchasing Lucasfilm, announced that it would be "winding down". A (then) final season, known as The Lost Missions, aired before Clone Wars Legacies continued the stories in other mediums, but as of 2014 it was considered very much done, with showrunner Dave Filoni going on to create Rebels.
There hasn't been much in the way of rumours surrounding its revival, which is why it comes as such a surprise, but it's one a lot of Star Wars fans will undoubtedly be excited about. The Clone Wars remains an important part of Star Wars canon, and now it's going to have the chance to finish up its story properly.
Based on the Season 7 trailer, that includes some big returns and taking us very close to Revenge of the Sith. It's not giving too much away yet, but there's still plenty you need to see.