10 UFC Fighters Who Lost To Surprising Opponents
Even the seemingly-unbeatable can be defeated...wait, they lost to WHO?!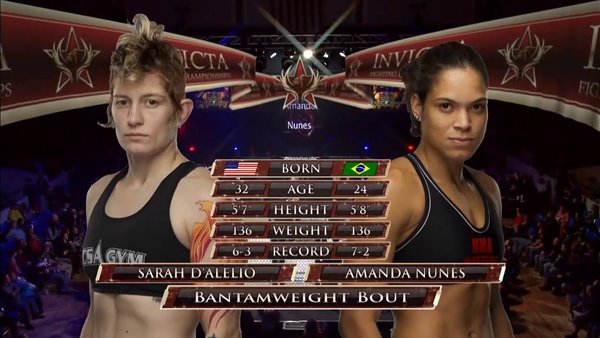 In the wise words of Steven Tyler, "you got to lose to know how to win".
One of the most toxic ideas that one can ever hold is that "failure is not an option". Far removed, failure and loss are actually an inevitable part of our lives, and it's how you cope that ultimately defines your character. When it comes to the sport of mixed martial arts, the best fighters in the world are those that not only accept losses as they come, but also use those losses to further develop their skillsets.
And boy, did these fighters ever do that...
Following these losses, each of these fighters went on to have immensely successful careers, which included winning streaks and even championship gold in some cases. Their winning opponents, meanwhile, would not get to enjoy the fruits of their labor for much longer, and most of them would fade into relative obscurity.
In the interest of clarity, none of the winners presented on this list are "bad fighters". They could all murder me with relative ease, and I am well aware of that. It's simply that their careers didn't pan out nearly as those they defeated, in some cases handily. Nevertheless, they each remain a blemish on these legendary fighters' records, so they at least deserve some credit for that.
10. Bojan Veličković def. Jiří Procházka
Jiří "Denisa" Procházka is currently eating his way through the UFC's Light Heavyweight division. At 2-0 inside the octagon, both of his wins have come by way of brutal second-round KOs. His style is unique, his power is deadly, his chin is made out of concrete (as evidenced by his most recent fight with Dominick Reyes), and a strong case can be made for him being the next UFC Light Heavyweight Champion.
It's surprising to hear that Procházka has ever lost a fight, but it's even more shocking to know that he was once TKO'd within one round by, oddly enough, Bojan Veličković.
The man with the moniker "Serbian Steel" boasts a "just okay" professional record of 18-10-2. He spent a cup of coffee in the UFC, amassing a 2-3-1 record in his six fights with the promotion. To date, easily the biggest win of his career came at SFC 1: Balkan Fighter Night on the 9th of December, 2012, when he managed to TKO Jiří Procházka in Round 1.
Simply put, Veličković dominated Procházka, punishing him with brutal shots both on the feet and on the ground. Eventually (though I'm not sure when, as this fight was not timed), the referee had to bring the bout to a merciful end as Veličković repeatedly slammed his fist against the skull of his prone opponent. To his credit, Procházka has not been manhandled in such a way since, and it's unlikely that he ever will again.