10 UFC Stars Who Couldn't Back Up Their Words
9. Quenton 'Rampage' Jackson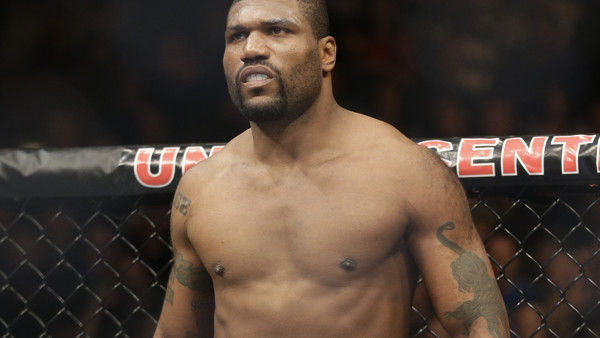 Quinton 'Rampage' Jackson loved to bark... oh and he was a serial trash talker, too.
Want some proof?
Look no further than his epic stint as a coach on The Ultimate Fighter: Heavyweights, going toe to toe with former UFC Light Heavyweight Champion Rashad Evans.
Focusing more on p*ssing Evans off than actually trying to prepare his team members, contenders spoke of how the two would go back and forth for 30 minutes a day. Rampage would also claim that his adversary had 'nothing that could beat (him)'.
Showing more ferocity in destroying a door than in the genuine fight between the two, Jackson would be forced to eat his own words. He was defeated by Evans via unanimous decision at UFC 114.
Embarrassing as that loss was, Jackson would go on to win his next two fights, before showing a little more humility in the run up to his eventual loss to Jon Jones for the Light Heavyweight title at UFC 135.
At least he learnt something from his humbling.
He may not have been able to walk the walk against his rival coach, but some of his quotes from that incredible TUF season will live on forever.
Evans: I am gonna treat you like a sucker.
Rampage: Well, come lick on me then.
Priceless.