12 Things We Saw Behind-The-Scenes At Pro Wrestling Tees
Chicago wrestling shirt giants let WhatCulture.com have a look around their magnificent location.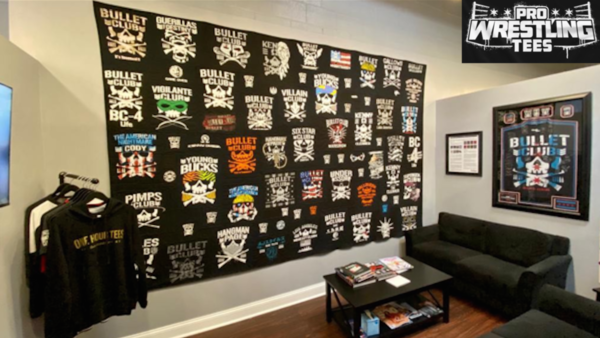 "A t-shirt company"
It was a dig aimed at All Elite Wrestling upon launch from early critics of the concept and creation of AEW, rooted mostly in those ignorant to the talents of the main players. To those that hadn't ever seen the likes of Kenny Omega, Cody and The Young Bucks in New Japan Pro Wrestling, Ring Of Honor or countless independent shows across the world, that's all they were - billboards for their merch. Being The Elite - the YouTube mini-phenomenon that drove so many of their angles and matches across the aforementioned locations was, to the outsiders and detractors, little more than a short weekly advert for the shirts.
This was, in reality, a huge compliment wrapped in biliousness. That the shirts had become iconic in their own right (the Bullet Club brand became the wrestling merchandise staple of the last decade) was testament to how visible they became despite featuring those operating outside of WWE. Each one was devised and birthed at Pro Wrestling Tees.
Ahead of the launch of the sensational must-watch Pro Wrestling Tees: Behind The Merch documentary, OneHourTees/Pro Wrestling Tees founder and owner Ryan Barkan was kind enough to give us a look around during a recent visit to Chicago.
Here are a just a few of the incredible sights we were able to get a glimpse of on this essential Windy City wrestling fan pilgrimage.