13 Most Ridiculous Honours Ever Awarded In Professional Wrestling
Prizes not worth lacing up a single boot; featuring Sheamus, Cody Rhodes, Sunny, and more...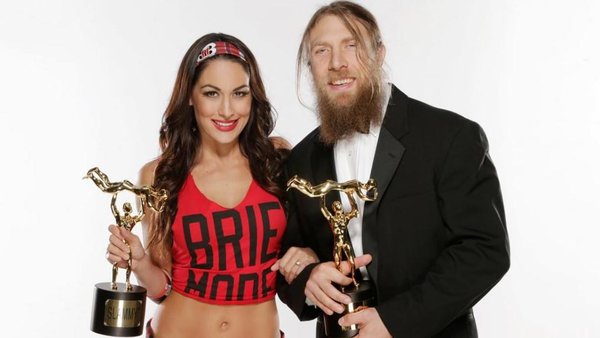 During times of competition, "Nobody remembers second place" is a common phrase barked in encouragement. But this doesn't take into account that some prizes aren't worth having. At worst they are essentially stigma with ticker tape and something shiny to stick on the mantle. Plus, they can impose the effort of knocking up a speech.
Professional wrestling is a sport centred around victories and losses. Making the abstract concept of competition corporeal are the array of championship belts able to be captured. Gold around the waist is the ultimate rite of passage for a professional wrestler.
And yet sports entertainment is always seeking to diversify from the typical genre moulds of sports.
This is embodied in the way in which it honours its talent in addition to the competition, such as WWE's Slammy and AEW's Dynamite awards which simultaneously attempt to emulate the Academy Awards and trivial "Most Likely To..." categories that we are led to believe are a staple of American High School graduation. They are most often akin to the latter in their prestige.
Although sometimes even the staple championship belts and tournament wins will leave any reasonably minded viewer in a state of existential perplexity...