15 Most Revealing AEW Instagram Posts Of The Week (April 5th)
Masks, Tiger King and a proposal...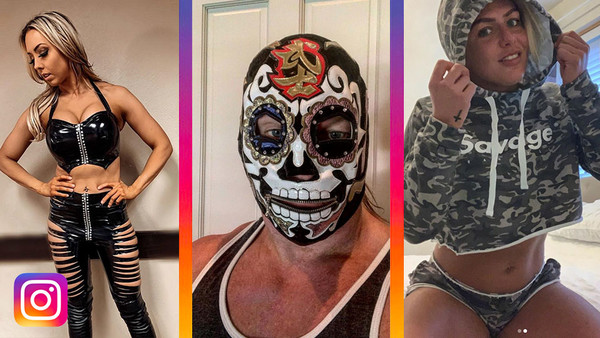 It might not be THEIR weekend - no matter how much Matt Hardy might be getting praise for "his part" in a particularly big bit of WrestleMania 36 - but AEW haven't had the quietest of weeks.
Competing with the part-global lockdown has got to be challenging and the viewing figures taking a bit of a dive again surely has to be a concern for the company. And with both Jim Ross and Matt Hardy revealing they've been off Dynamite because of the situation - Ross because he's high-risk and Hardy because of where he lives - there are serious logistical concerns too.
And that's without thinking about police apparently trying to close things down as well. Cue WWE conspiracy theories all over the place...
Even if that does happen, AEW apparently have content filmed already to fill upcoming programming slots, so it's not like the company will just go dark. Whether that's the right call or not probably depends on how much you want to see wrestling at any cost at the minute.
And through it all, the superstars took to social media to show how they're coping with everything that's going on.
This was the week in AEW Instagram...