15 Most Revealing AEW Instagram Posts Of The Week (Feb 2)
Sharks, selfies and Sadie Gibbs' other life...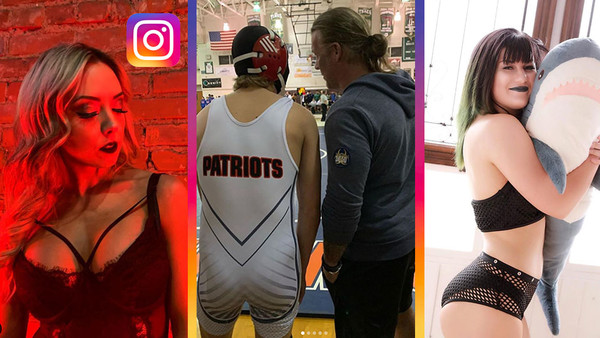 This week, we learned what it took for a wrestling promotion to get permission to air one of its superstars stabbing another one on TV in the air. How times have changed from the Attitude Era when that sort of thing was positively encouraged whether there was a match going on or not.
As the Distinguished Company struggled with the fallout of "backstage reshuffling," AEW once more pulled in the higher ratings for the Wednesday Night War making it five in a row for Tony Khan's guys. Botches aside, that makes for good reading.
Meanwhile, this week, the company are bringing in Missy Hyatt and Austin Idol in their tribute to Continental Wrestling, there was news of Chris Jericho's outspoken stance backstage and a claim that Edge claimed that AEW had offered him $3 million a year with limited dates to get him to sign.
And through it all, the superstars took to social media to do their usual thing. This was the week in AEW Instagram...