15 Most Revealing AEW Instagram Posts Of The Week (Oct 20th)
Slap wounds, breast milk and a big old Whoop Whoop!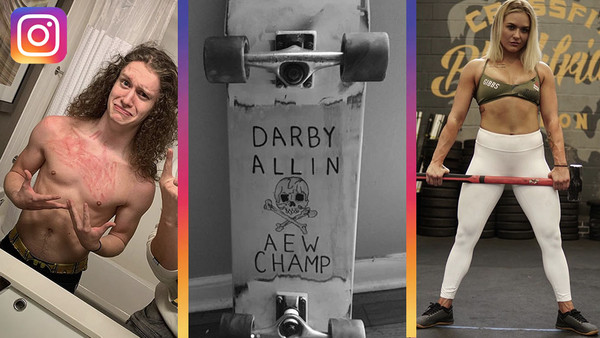 As AEW's Dynamite continues to beat NXT in the Wednesday Night Wars (even though both shows' ratings are dropping), we've had a whole spectrum of news.
Not only do we now know the real reason Jack Hager can't wrestle for AEW yet (his agreement with Bellator), but Jon Moxley has also revealed his discomfort at having to lie to WWE fans (and over-promising violence) in his promos as Dean Ambrose.
Meanwhile, it looks like Luchasaurus is out for a couple of months at least, Tony Khan has once more been talking about AEW being "for everyone", and Justin Roberts officially signed his contract with the company. On top of that, it turns out that this week's Dynamite had Jerry Lynn and Tommy Dreamer backstage working as producers and Cody Rhodes revealed that AEW will begin to introduce Top Five rankings as they continue to emulate college athletics in their kayfabe.
And through it all, the stars took to social media to do that thing they do. This was the week in AEW Instagram...