15 Most Revealing AEW Instagram Posts Of The Week (Sept 8th)
War wounds, All Out backstage and bubbly...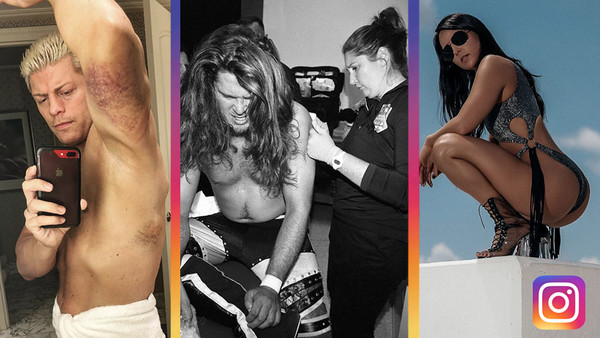 Let's just get this out of the way: A LITTLE BIT OF THE BUBBLY! There, that's the contractually obligated mention.
This week has been all about Chris Jericho, proving once more that he is a hype generating machine. Even in the midst of a fairly major faux pas with the missing new belt, the Fozzy frontman emerged with not only his reputation intact, but bolstered significantly thanks to one backstage moment that has taken on a life of its own. It's now a T-shirt, which marks the full gestation of a meme in wrestling.
We've also seen the announcement of new PPV Full Gear of course and tickets are no on-sale, with Jericho set to face Cody Rhodes for the belt there. If it's still in his possession, presumably. We'll also get Kenny Omega against Jon Moxley at the PPV too, which should get some pulses racing.
And through it all, the stars took to social media to share their weeks, which were almost entirely overshadowed by people putting Chris Jericho in memes, videos and photoshops. It's a hard-knock life.
This was the week in AEW Instagram...