20 Most Revealing AEW Instagram Posts Of The Week (May 10th)
Bloody flashbacks, Star Wars and the birth of a meme...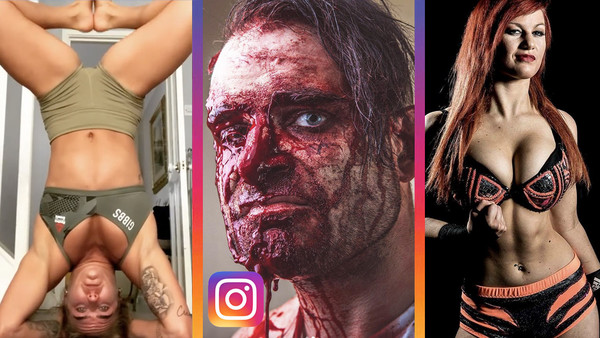 Another week, another public message by Chris Jericho pronouncing himself the greatest wrestler in the world. Who's going to argue with him, really?
This was the same week that saw Sammy Guevara run over by a golf cart (because of course he was), and rather more disturbingly, it was announced that AEW All Out 2020 might well be under threat after Illinois closed its doors to major events. And rightly so.
There's also been talk of EC3 joining The Revolt in AEW based on his Instagram behaviour, the revelation that AEW were fined $10k by Maryland State Athletic Commission for Jon Moxley and Kenny. Omega's match at Full Gear and The Revolt appeared on Talk Is Jericho and revealed Vince McMahon had promised them things would change if they stayed with WWE. Presumably, whatever he promised couldn't match what they'll be getting when they make their inevitable debut on AEW.
And through it all, the superstars did that thing they do on social media, revealing their lives away from the squared circle. This was the week in AEW Instagram...