20 Most Revealing AEW Instagram Posts Of The Week (May 17th)
Yoga, workout injuries and a toast to an incoming team...?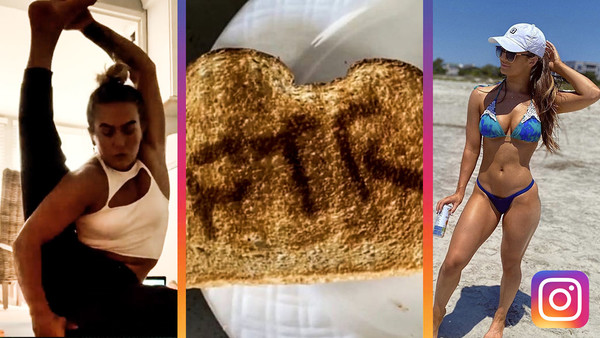 In the week that Mike Tyson's involvement in Double Or Nothing was announced (and the former boxing veteran continued to post terrifying Instagram training posts of his own), AEW shocked everyone by posting profits. But then that's what such low production costs lead to. Nobody tell Vince McMahon or this era will never end.
Speaking of which, Brodie Lee has denied his character at the minute has ANYTHING to do with his former boss, which I'm sure absolutely everyone will accept without question.
This week has also been mostly about AEW positioning their pawns ready for the upcoming PPV, with entrants to the Casino Ladder match teased and changes to the card. That card apparently will not include recent WWE departure Sting though, sadly after a rumour killer from PWInsider.
And through it all, the superstars took to social media to remind everyone that life does find a way through with workouts, flashbacks and the inevitable trips to the beach. This was the week in AEW Instagram...