20 Most Revealing AEW Instagram Posts Of The Week (Sept 20)
Le Champion celebrates 22 years of brilliance with Tony Shiavone.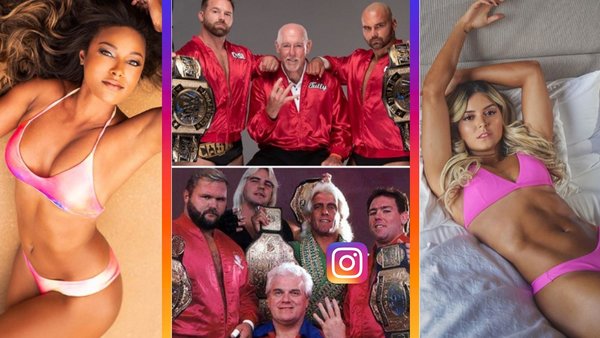 After a couple of peaceful weeks of non-competitive programming and largely improved numbers across the board, the Wednesday Night Wars have officially resumed.
Seven days prior to this week's show, Dynamite managed to pull in an impressive 1.016 million viewers on average, undoubtedly helped by the fact that NXT temporarily moved over to Tuesday night for a couple of weeks. That being said, the latest episode of Dynamite brought in a solid 886,000 fans on average, proving that All Elite Wrestling is still the most popular Wednesday show in town.
It's not hard to see why, either.
In this week's jam-packed two hour sitting, bodies were altered forever in a five star Parking Lot Brawl for the ages, Jon Moxley cut the sort of promo which reminds you why he's the greatest World Champion on the planet and Trent's mom Sue gave us all the finger. That sounded better in my head.
And if that wasn't enough, the war (however one-sided it may be at this moment in time) continues next Tuesday and Wednesday with Dynamite Late Night and good ol' Dynamite, respectively.
Is there such a thing as too much wrestling? No, no there is not.
And there's also no such thing as too much Instagram. So, let's have a look at what All Elite's talented bunch have been getting up to on the platform this week...