25 Most Revealing WWE Instagram Posts Of The Week (April 14th)
A new stable teased, Randy's fury and post-Mania beach holidays...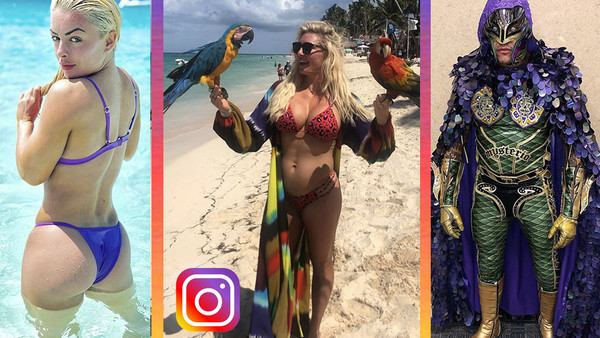 WrestleMania is done for the year and Shane McMahon's bones can rest safe in the knowledge that they don't have to take a huge bump for a while. This being the supposed post-Mania lull, we've naturally seen big returns and the beginnings of new feuds.
It's also a time of endings. Batista is retired. Kurt Angle won't wrestle anymore and Ronda Rousey might be taking her newly broken wrist off the grid entirely. Then there's the whole Sasha Banks situation, Dean Ambrose's departure and more talk of Brock Lesnar possibly heading back to UFC.
Meanwhile, the Shield (with Braun Strowman in Ambrose's place) will have a big feud coming up, a made-over Bray Wyatt is on his way back, Road Dogg's time writing on SmackDown is no more and Pete Dunne might be set for a main roster call-up. With all of this AND the Superstar Shakeup coming up, it's a time of flux in WWE.
And through it all, the superstars took to social media to show off WrestleMania week through their eyes. This was the week in WWE Instagram...