25 Most Revealing WWE Instagram Posts Of The Week (April 19th)
Farewells, future hints and a reminder that the beach life is eternal...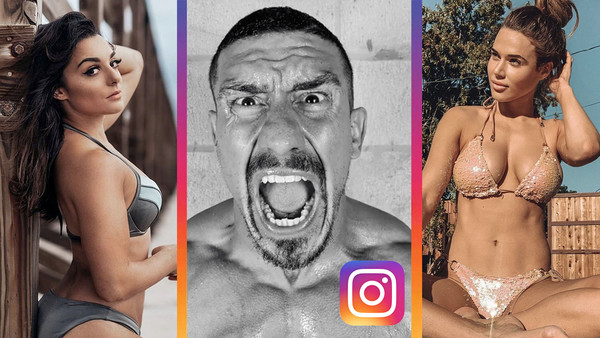 It's been a bleak week for WWE.
Despite acknowledging that they had a half billion dollar reserve to deal with the current global crisis, the company culled a huge - unprecedented in fact - number of on-screen talent as well as either releasing or furloughing key backstage figures too.
We saw the likes of EC3, Lio Rush, Rusev, Tay Conti, Sarah Logan, Mike Chioda and a whole host of others unceremoniously cut from the swollen ranks and sent off into an uncertain future. So much for that safety net for the company. And then came Vince McMahon's dividend pay-out...
On top of all of that, the company buried its own great idea for Money In The Bank - which was rather clearly ripped off Bruce Lee's classic movie Game Of Death - and the cancelled rebranding plans for The Revival emerged online. You know, just to balance that good idea with a reminder that some of their concepts are utter trash.
Anyway, if you watch anything on social media this week, make it Drake Maverick's immediate response to his release. It's not just about money. It's about people.
This was the week in WWE Instagram. And WHAT a week...