25 Most Revealing WWE Instagram Posts Of The Week (Dec 15th)
Johnny's perfect abs, new Rusev family members and Viktor takes a shot...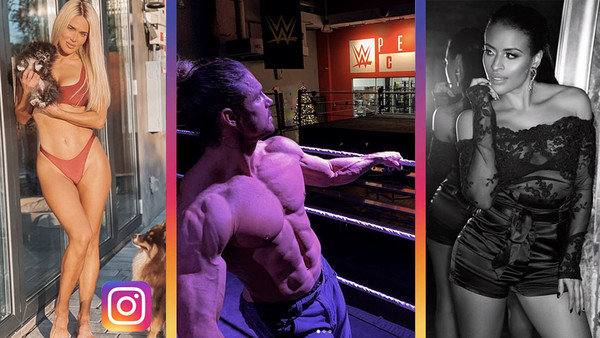 With another PPV incoming, it's been another busy week for WWE, with the release of four stars - The Ascension, Sin Cara and Luke Harper (cue AEW chants, mostly thanks to Marty Scurll's teasing) - one star taking on a homophobic "fan" (Sami Zayn) and another admitting she's received death threats over a fake divorce. No prizes for guessing that one.
Meanwhile, Braun Strowman got injured at a house show, Dave Batista and The NWO were confirmed for the Hall Of Fame in 2020 and there were whispers of even more impending releases. Mike Kanellis being right in the cross-hairs of those rumours.
On top of that, two stars were handed wellness violation suspensions, Maria Menounos teased a wrestling return and sadly, Rene Goulet's passing was confirmed by his family.
And through it all, the superstars took to social media to hype themselves, their employers and their pets and nutritionists. This was the week in WWE Instagram...