25 Most Revealing WWE Instagram Posts Of The Week (Dec 22nd)
A rebirth, winter sun and an injury update...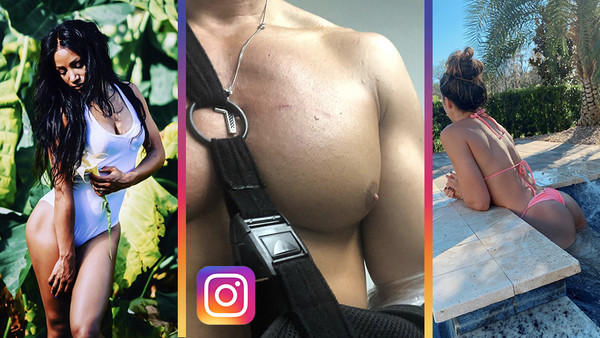 As we head into the very final days of 2019, it's time for a little reflection. All-in-all, it's been a... chaotic year for WWE. They saw the real debut of their new biggest competition, they faced talent mutinies and repeated requests to leave and had some booking issues... To say the least. But they remain on top and for good reason.
And just because the year is coming to a close doesn't mean that the news wheel stops turning. After all, this is a company that turns up to entertain you even on Christmas Day itself. Even the Queen only does 10 minutes.
The big news this week has seen Liv Morgan teasing her rebirth in WWE, Killer Kross being heavily linked to signing (again) and Edge denying that he's returning to the ring (again). Meanwhile, John Cena wants a big WrestleMania 36 role, Ronda Rousey looks like she's returning and Sting wants to Wrestle Undertaker at Mania too. Sorry, I said this was the end of 2019, apparently the news thought we were still all living in the past.
And through it all, the superstars took to social media to show off, work out and generally reveal the updates that the company doesn't concern itself with. This was the week in WWE Instagram...