25 Most Revealing WWE Instagram Posts Of The Week (Dec 2nd)
Taker's rubber face, Fruity pebbles love and even more urine...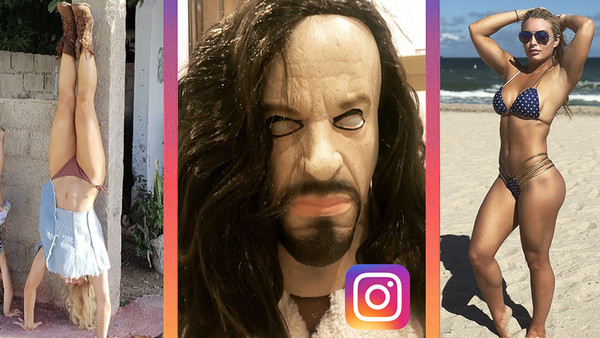 There could be a bit of a shake-up in WWE's immediate future, if this week's news is anything to go by. It looks like John Cena might bee headed to Raw and Ronda Rousey might jump across to SmackDown if TV partner Fox have their way. Whether Vince McMahon thinks that's a good idea while Raw continue to suffer poor ratings is up for debate though.
Meanwhile, giant European star Walter has reportedly signed, Rey Mysterio could retire within two years and Matt Hardy says he's actually not yet retired. So lots of things possibly happening to change things up. Which would all pale into insignificance if The Young Bucks manage to convince a surprisingly enthuiastic-sounding CM Punk to wrestle for them and not WWE.
But at least that means there'll be some good indie competition for the big brand, which is looking increasingly difficult in the UK where the new NXT expansion now seems to be strangling the industry, Just like everyone suspected it would. Let's hope All Elite is the shake-up Cody Rhodes seems to be hinting it will be.
And through it all, the superstars took to social media to show off, take selfies and reveal their lives a little more candidly. This was the week in WWE Instagram...