25 Most Revealing WWE Instagram Posts Of The Week (Dec 9th)
Bone spurs, Razor Claus and a new look for a Diva...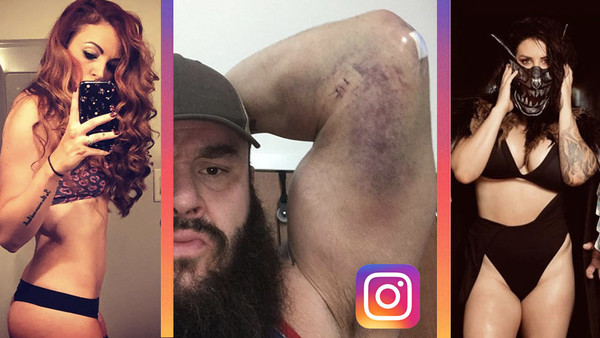 Another week and more whispers of The Rock temporarily giving up his intensive regime of filming, working out at 4am and eating giant amounts of cookies and sushi and getting back into a WWE ring have emerged. The latest suggests that Mr Johnson might be headling the 2019 Hall Of Fame, which would make for a hell of a ceremony. That would presumably then feed into him appearing in a big match at WrestleMania 35 too...
Meanwhile, there's also been talk of AJ Styles' ongoing contract negotiations, a new deal for Hulk Hogan and a possible contract for New Japan's Kushida. Given the changes to NXT UK contracts recently and WWE's agenda to sign as many talent as to five year deals as they can, someone must have got new letterhead paper or something recently. Or a new pen to sign things with? It's all very possible.
Elsewhere, there's been talk of Chris Jericho going to IMPACT, Bray Wyatt possibly returning soon and murmurs of a Queen Of The Ring competition next year. Hopefully that a man wouldn't win.
And through it all the superstars took to social media to start beefs, show off and give everyone tips on living their best life. This was the week in WWE Instagram...