25 Most Revealing WWE Instagram Posts Of The Week (Feb 23rd)
Beach poses, flame-throwers and Shinsuke's stitches...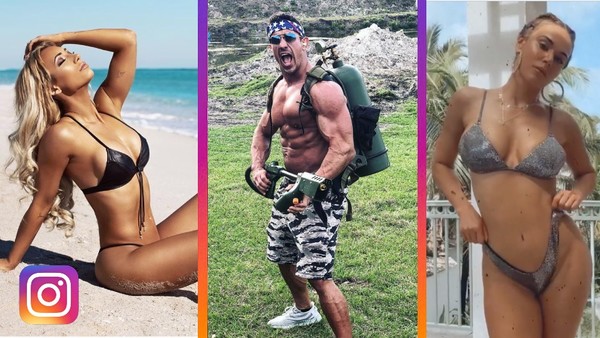 In the week that sometimes WWE star (and no doubt future returning face) Tyson Fury beat Deontay Wilder in some style, there's more potentially bad news for fans of The Revival (as is) as it seems they're on their way to "top guys" level with AEW. That's assuming they're ever granted their release of course.
On top of their, we've seen Matt Hardy and Tay Conti both flirting on social media with the WWE door, though both of them seem to be doing so for the gimmick. And of course, at least one superstar might be heading back soon, with Jeff Hardy said to be returning to SmackDown. And then there's the question of Goldberg's ongoing return, which has seen him goading Matt Riddle as an annoyance.
That's old things dealt with, on the other side of the coin, WWE are set to open their long-mooted Japanese performance centre and there's some talk of PPV rights going to ESPN. Which means, once more, that the Network we've had rammed down our throats as the best way to watch WWE won't actually be fit for purpose. Great stuff.
And through it all, the superstars took to social media to peel back the curtain on their lives away from the ring. This was the week in WWE Instagram...