25 Most Revealing WWE Instagram Posts Of The Week (Feb 24th)
Departures, Pride and couple goals...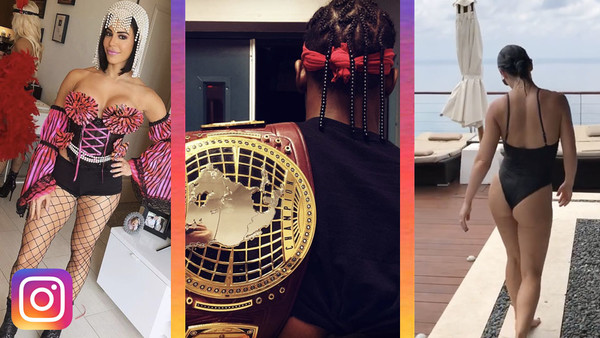 It's been quite the week for WWE. As well as Elimination Chamber and its immediate aftermath, we saw three departures (with more expected still), the announcement of heat on the Undertaker for his planned Starrcast appearance, more AEW signings and more leaks of personal photographs that cause a headache for the company and prove that some people have no sense of what constitutes criminality.
Away from the concerns about all of that, there was also more talk of WrestleMania with Daniel Bryan linked to a big match with Kevin Owens, that Kurt Angle may have his retirement match there and that Ronda Rousey may stick around longer after the showcase than initially anticipated.
There's still some concerns over Dean Ambrose's departure (though there's still whispers it's a work) and Matt Hardy's contract expires in a matter of days, so we might be seeing even more shakeups before WrestleMania as it is.
Meanwhile, Lio Rush has heat, Lacey Evans has a lot of backstage love (?!) and Bruce Prichard has a new job with the company. The wheel of fortune turns on, sometimes unexpectedly and through it all the superstars of past and present took to social media to show off their lives, their workouts and their secrets. This was the week in WWE Instagram...