25 Most Revealing WWE Instagram Posts Of The Week (Jan 13th)
Blackpool rocks, AEW and Braun's bones...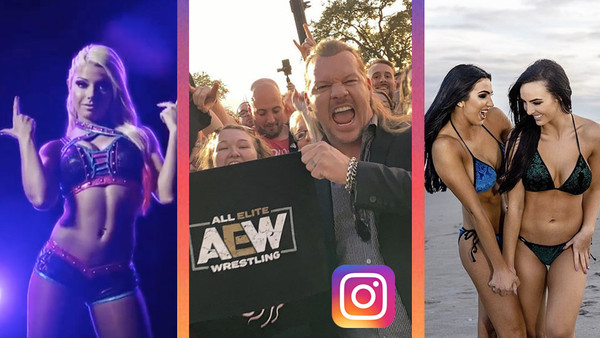 When it comes to WWE PPVs, Blackpool in England never seemed like the most glamorous of choices, but the first WWE UK TakeOver went down a storm (literally, a Storm, in fact) and at no point did it feel like an inferior rung to the "real" NXT. Good work, Hunter. Damn good work.
With that out of the way, attention will turn to the Royal Rumble at the end of the month and then the quick canter to WrestleMania. So there's bound to be lots of news and speculation in the next few weeks. Let's just hope everyone's paying attention and not spending all of their time looking out for who AEW is poaching...
This week we've seen news that John Cena will be used less, speculation that the Braun Strowman/Brock Lesnar Rumble match outcome is up in the air and that Kenny Omega is likely to sign for AEW and not debut at a big upcoming WWE PPV. Let's hope that last revelation leads to an improvement in the product as Triple H and the McMahons realise their responsibility. Their Young Bucks contract attempt suggests they're keen to go the required distance and hopefully Kushida's signing is a good first step.
Whatever the future holds, we can all be certain it'll all be documented heavily on social media, where the superstars share their selfies, workouts and brags. This was the week in WWE Instagram...