25 Most Revealing WWE Instagram Posts Of The Week (Jan 19th)
Rocky tributes, new signings and someone says I QUIT!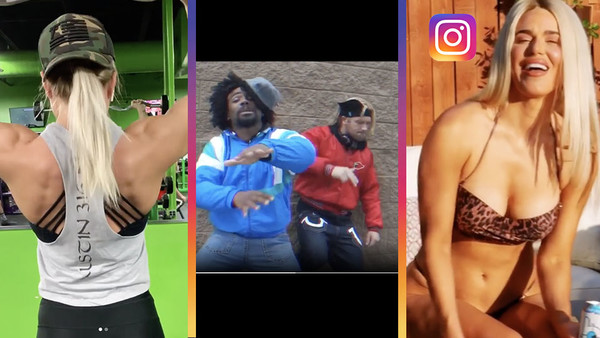 With SmackDown viewing figures once more on the up, you'd be forgiven that we'd got through a week without some sort of disappointment or scandal, but you'd be wrong, because this is WWE we're talking about.
So, on top of the fiasco of Triple H "joking" about Paige for a collection of journalists who said it was fine because he was "clearly joking," we also saw the rise and fall of an Undertaker WrestleMania rumour in record time and an NXT UK star quit less than a year after signing. Never a good sign.
That being said, there's also reason to be positive, if you're Mike Kanellis or Jack Gallagher. The former returned to action and looks set to get a new tag-team (and something to actually do), while the latter didn't have his look stolen wholesale by Sheamus on his return, despite an attempt by the company. Very WWE, that. And, of course, the Performance Centre welcomed 6 new recruits, including Mercedes Martinez and a 7-foot giant.
And through it all, the superstars took to social media to do their usual showing off of workouts, personal lives and everything in between. This was the week in WWE Instagram...