25 Most Revealing WWE Instagram Posts Of The Week (Jan 20th)
Ten-year challenges, transformations and python teases...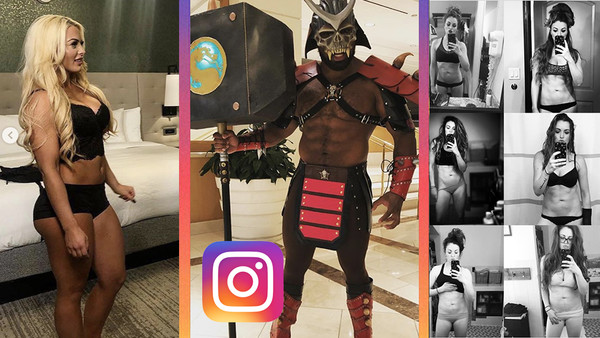 While there's been lots of talk this week about empowerment, sexuality and nudity (it's like it's the Attitude Era all over again, people who have no idea will loudly claim), the wider conversation in WWE continues to be about what's going to happen at the Royal Rumble and WrestleMania. So, we should all be asking one thing: just who will be getting "accidentally" naked at the two biggest show-pieces of the year...? No, not really.
'Mania 35 news continues to rumble in, with Randy Orton and AJ Styles now rumoured to be on the card, John Cena and Lars Sullivan probably aren't and Dean Ambose and EC3 could be set too. The Rumble mania meanwhile has talked up Sami Zayn possibly returning there and a denial that Braun Strowman was replaced by Finn Balor in the Universal title match over heat (he's injured).
But really, the key talk recently has been about releases and contracts. The Kanellises, The Revival, Dolph Ziggler, Goldust have all been linked with leaving WWE and possibly joining WWE, CM Punk was apparently pursued by AEW and Jerry Lawler and Jim Ross are to straddle the divide with Ross in AEW and Lawler with WWE. Expect lots more talk of offers and counter-offers as WWE try to stop all of this talk and the actual possible departures.
And while they put their house in order, the superstars still took to social media to show off - mostly their physical progress this week given the 10 year challenge and the whole New Year New Me mentality. This was the week in WWE Instagram...