25 Most Revealing WWE Instagram Posts Of The Week (July 14th)
The road to Extreme Rules, towel shilling and Braun's miracle...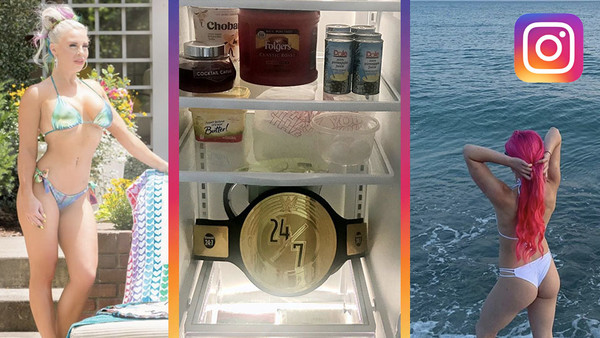 As we look ahead to Extreme Rules and more news hits the web about Jeff Hardy's arrest for public drunkness, it's been another busy week in the ever-changing world of WWE. The ever-changing world where Shane McMahon continues to dominate things and will no doubt take the headlines after the PPV too...
Anyway, away from the McMahons immediate family, there's been news of Bray Wyatt's expected wrestling return, which sounds pretty imminent. On top of that, Ronda Rousey might be on her way back ahead of schedule to work with Paul Heyman and The Undertaker might not disappear after Extreme Rules immediately. Ever-changing, yeah...
Meanwhile, Roman Reigns has revealed he plans to follow The Rock into movies, Braun Strowman is reportedly set for a monster push and WWE want to sign LAX after their Impact departure. Oh and Shane McMahon's push might be over soon. Crowd (or at least Kevin Owens) goes wild.
And through it all, the superstars took to social media to show off, basically. This was the week in WWE Instagram...