25 Most Revealing WWE Instagram Posts Of The Week (July 21st)
Nudity, birthdays and a "Diva" joins the one million club...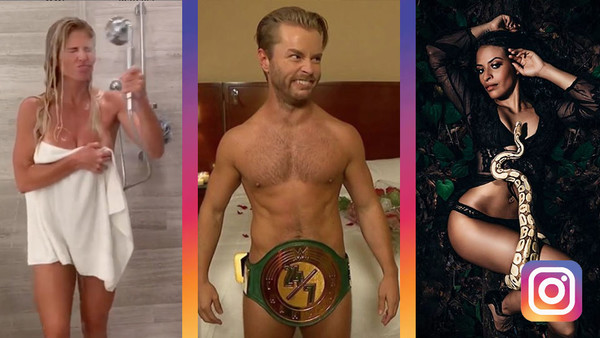 Another week with the world's premium pro wrestling company and don't worry everyone, because WWE has a legitimate reason for Brock Lesnar being the Universal champion again. It will help Seth Rollins. To be fair to them, all complaints aside, Rollins' run recently has been doing him no favours with the fans and something had to change. And it's only natural that WWE's answer to needing change is to revert back to something familiar.
You know, just like having a major Raw Reunion show happening soon, or something.
On top of that, there's been more news of Ronda Rousey's impending return to WWE, the revelation that Finn Balor has requested a lengthy hiatus away from wrestling and Braun Strowman landed himself a new four year contract with the company. Let's hope he gets the positive booking we've been promised in the wake of Paul Heyman's return to creative.
And through all of the moves and shakes of WWE, the superstars took to social media to show off their real lives, push their gimmicks and generally just toast themselves nicely in the sun. This was the week in WWE Instagram...