25 Most Revealing WWE Instagram Posts Of The Week (June 2nd)
Memorial Day selfies, a big snake and a Stone Cold flashback...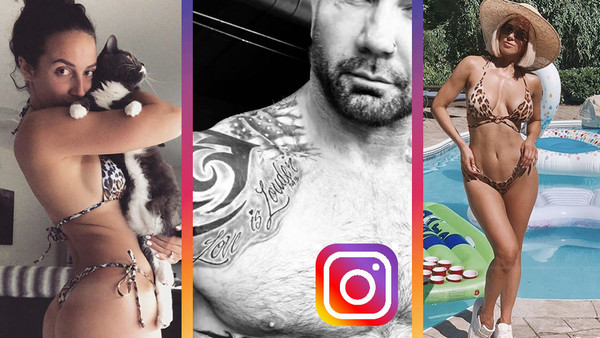 It's almost time to head to Saudi Arabia for WWE's now annual, controversial PPV, which lands during Pride Month, just for an added reason for it to whip up some controversy. When we get there, we'll see Undertaker and Goldberg slog it out and the news this week is that both will appear on WWE weekly shows (on either side of the divide) in the run-up to drum up further interest.
Brock Lesnar's back at the minute too, which has been surprisingly entertaining, but we can expect all three to disappear after the Saudi event, somewhat unsurprisingly. How that sort of thing flies with the apparently "lots" of roster members who feel similarly to Jon Moxley without necessarily expressing it quite as openly as him remains to be seen...
On top of all of this, we had another brilliant NXT TakeOver (it almost goes without saying now), AJ Styles is set for an extended hiatus and it looks like Joey Ryan might be signing the NXT contract he's been linked to for so long. And through it all, the superstars took to social media to share off their Memorial Day beach selfies, show off their workouts and generally show their real lives away from the ring a little.
This was the week in WWE Instagram...