25 Most Revealing WWE Instagram Posts Of The Week (June 7th)
Surgeries, NXT revelations and Big E's rap story...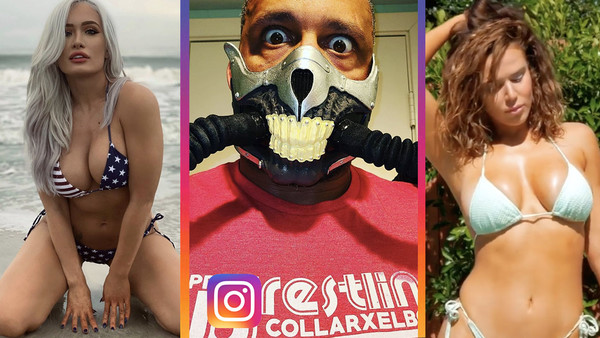 Another week in the year that history will remember, even as some wish it would forget the details and the Performance Centre is back open, sort of. In something of a forced evolution, the company have introduced video training, which is a whole new world for the notoriously... hands-on development institution. Moving with the times isn't a bad thing.
Speaking of which, this week has also seen Lio Rush blow the lid off some of the toxic, antiquated activities new recruits are forced to adhere to as a "mark of respect" including getting drinks and carrying bags. It would be ridiculous if it wasn't exactly what you'd already expect the dynamics to be.
On top of that, the company has caught more heat for the strange, exploitative booking of Drake Maverick's release and re-hiring (as good as it is to see for him and how well he's done with it). But again, it's not the first time real life situations have been played into gimmicks for the sake of entertainment. And score one to them that they didn't play it out worse and PRETEND they were resigning Maverick only to renege for some cheap heat.
And naturally, through it all, the superstars took to social media to share their insights into the world, behind-the-scenes of their gimmicks and inside their workouts. This was the week in WWE Instagram...