25 Most Revealing WWE Instagram Posts Of The Week (June 9th)
Arabian nights, summer pool days and McConaughey...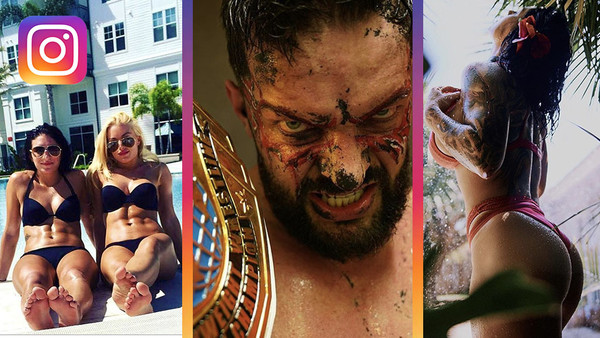 Well, it's happened again. This past week, WWE, despite being explicitly told that 'explicit' athletes - in other words, women - could not compete in Saudi Arabia at the third time of asking, once more proudly presented a pathetic propaganda piece in the sweltering sun of Jeddah, Parts Unknown.
As gallons of sweat accumulated on the brows of the announcers - particularly, a swaddled Renee Young - so too did they on the viewers at home. Bums firmly clenched, fingernails agonisingly bitten (and not the other way around) when the sorry, sordid show ended with the wrestling equivalent of toast tumbling to the floor, as Goldberg and The Undertaker repeatedly dropped one another butter side up. Pass the flannel!
With summer seeing the mercury start to rise, WWE's superstars in Saudi Arabia weren't the only ones feeling the heat this week. A host of posers took to social media, suddenly shirtless, to humble brag about their beach-ready bods, despite all that inexplicable oil surely making a camera impossible to operate.
The aforementioned Renee Young didn't have that problem, mind - though she probably wished she had.
This was the week in WWE Instagram...