25 Most Revealing WWE Instagram Posts Of The Week (March 17th)
A big break, Bray's hint and a huge pop...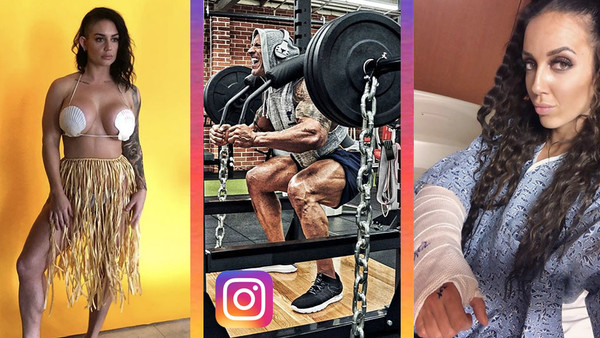 Now that Fastlane is out of the way, we're really in the home stretch for WrestleMania. This week has even seen some of the matches revealed after weeks of it seemingly suspiciously like nobody actually knew what was going on at the showcase.
There's still a lot more to be set though, but we've also seen rumours of Roman Reigns' match against Drew McIntyre, Kurt Angle's retirement opponent being John Cena and the hint that there will be 16 or 17 matches on the show. Bring snacks.
Elsewhere, Dean Ambrose is still expected to leave WWE in the latest round of speculation on his future, while Brock Lesnar and Ronda Rousey are now both expected to join him through the door soon. On top of that Brie Bella has now revealed she's retired, so that's that for the Bella twins.
It's a period of flux for the company, with lots of deals up in the air and a shake-up about to happen, but let's all just strap in and enjoy 'Mania. All 14 hours of it. And through it all, the superstars will no doubt take to social media to reveal exactly what it's like to live as a superstar in Vince's bosom.
This was the week in WWE Instagram...