25 Most Revealing WWE Instagram Posts Of The Week (March 24th)
Giant backs, tiny Hardyz and Rhea's rippling pythons...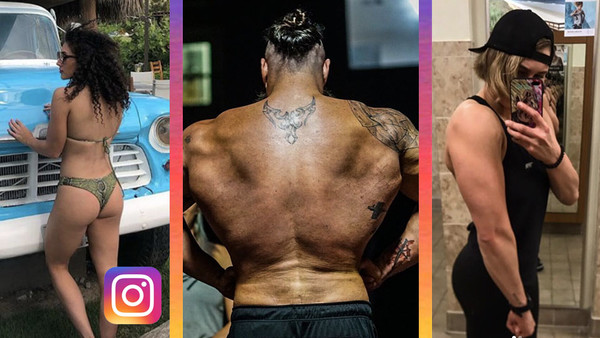 Wrestlemania is almost upon us and inevitably, the world of wrestling news is being dominated by updates on that showcase and what comes after. Naturally, the usual suspects are in focus, with plans for John Cena, The Undertaker and Ronda Rousey all in focus.
There's also the weekly talk of Brock Lesnar's future, the nature of Hulk Hogan's involvement in 'Mania weekend and more news on contract signings and contract rejections. In the great potential revolving door of WWE, AJ Styles has signed and so has Sin Cara, but the Good Brothers have been removed from live programming after rejecting their latest offer. The great wheel of fortune spins on.
In other news, DJZ has signed for NXT, EC3 is struggling with Vince's perception of him (another of those painful inevitabilities) and Kurt Angle isn't all-too happy with his final match being against Baron Corbin. You're not the only one, champ.
And through it all, the superstars took to social media to show off their physiques, their workouts and their weird obsessions. This was the week in WWE Instagram...