25 Most Revealing WWE Instagram Posts Of The Week (March 29th)
Temporary tattoos, testing times and testicles...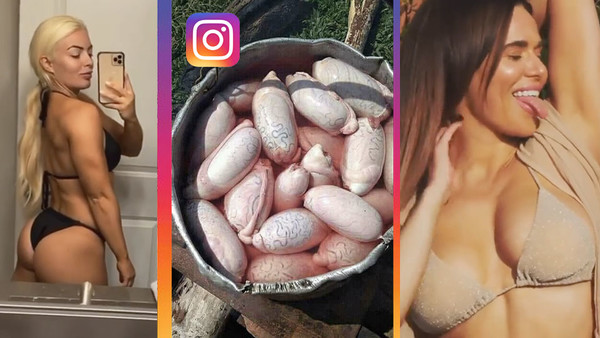 We might be headed towards a "bumper" WrestleMania (with an obvious almighty caveat), but WWE are currently suffering. Ratings are down thanks to the empty arena shows (and the bizarre "quality" of SmackDown), the roster are dropping out thanks to illness and justified concerns about medical safety and AEW are taking potshots with glee.
Could there be a case for shutting up shop completely and just riding out the storm with clips shows? Would anyone really miss the empty arena shows? Might the break not actually HELP?!
Mania has now been filmed, of course - apparently with multiple endings - and we're beginning to get a sense of what will happen there, but it's hard not to wonder whether it could just go ahead without any build from here. It's not like everyone is watching anyway.
On top of all of that, Steve Austin's coming to the Network, it turns out Vince McMahon is not exactly hot on CM Punk or Alberto Del Rio and Lana revealed toxic fans are why she posts the way she does on Instagram.
And speaking of which... This was the week in WWE Instagram...