25 Most Revealing WWE Instagram Posts Of The Week (March 31st)
Bella goodbyes, massive meat and a new WWE baby...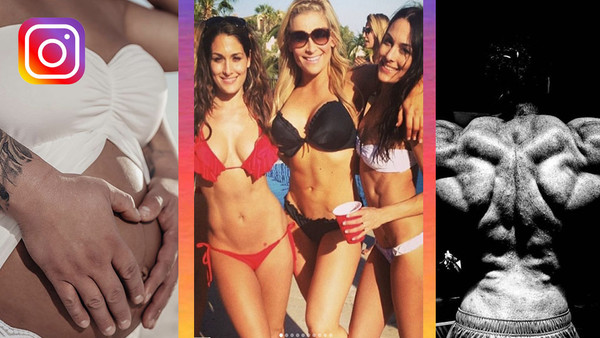 You can barely get moved at the minute for news relating either to WrestleMania (obviously) or John Cena or Brock Lesnar. The showcase will involve both of those names, but the question for the former is what he's actually going to do and for the latter it's an issue of whether he'll stick around with WWE for too long afterwards. The news on both fronts changes so often that it's barely worth banking on anything.
At least we know that the flagship PPV is just a week away and absolutely every match has been set in stone and everyone will be really happy with them... Ha, imagine that!
Elsewhere, there's news of a new deal for Becky Lynch, confirmation that Roman Reigns still top sells merch and the retirement of the Bellas. There's also been more exit hints on Dean Ambrose, Shinsuke Nakamura, The Revival and Ronda Rousey. But Rob Gronkowski might be coming in, so at least that's something.
And through it all, the superstars took to social media to share their selfies, their workouts and their artful pregnancy announcements. This was the week in WWE Instagram...