25 Most Revealing WWE Instagram Posts Of The Week (May 10th)
New dogs (old tricks), a creepy clown and the road to MITB...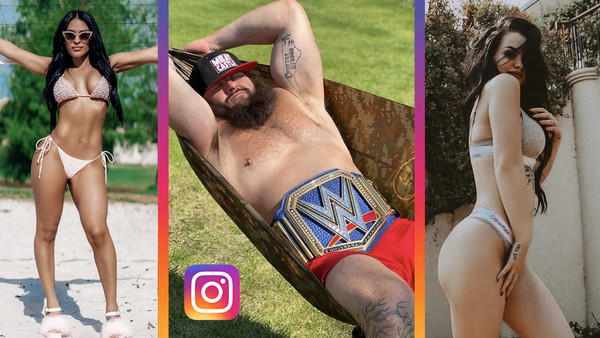 In the week that led up to the most bonkers Money In The Bank PPV ever, we learned about an equally unhinged pitch for Mickie James that would have included her dead grandpa in a rocking chair. Clearly someone had been watching Psycho. We also learned that Rusev is becoming a full-time pro-Twitcher, that Jeff Hardy is set to make his comeback (probably by jumping off something high like oh, I don't know, A BUILDING) and Aleister Black revealed what he thinks of his booking.
Some superstars and one big boss shared their appreciation for medical professionals whose work is very much being compromised by people not paying attention to the fact that essential work really DOES only mean essential. Interestingly enough, the point there seems to have flown by Triple H without a second glance...
On top of that, Karrion Kross debuted with Scarlett Bordeaux in tow, Stephanie McMahon sold some stock and Roman Reigns became possibly the greatest babyface of all time by revealing why he's really at home. His newborn baby twins. Hardly cause to be DELETED OFF WWE FOOTAGE OR SOMETHING, is it?
And through it all, the superstars took to social media to share their own weeks leading up to Money In The Bank. This was the week in WWE Instagram...