25 Most Revealing WWE Instagram Posts Of The Week (May 12th)
Vampires, camels and a real Hollywood wrestling match...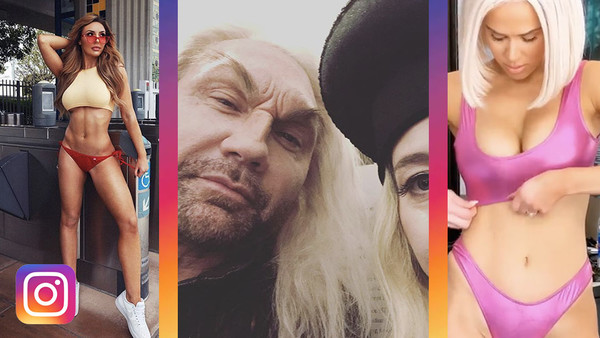 As if you didn't know, it's Roman Reigns world, kids, and we just live in it. This week has seen suggestions that the Big Dog will be used consistently both on SmackDown and Raw thanks to the not at all divisive, not at all Very Silly Wild Card rule. Whatever keeps it feeling a little fresh, eh Vince?
On top of that, there's more news on Goldberg's return to WWE, and while it was partly assumed that his return was being used as a defibrillator for the company's ailing ratings, he's not likely to stick around too much after the not at all divisive, not at all silly Saudi Arabia show. And speaking of expensive, partly unnecessary returns, Hulk Hogan will be on active duty at an event this week representing WWE with Ronda Rousey at New York's Radio City Music Hall. She's presumably taking a break from her Impregnation Vacation. He probably had less on.
Meanwhile, Becky Lynch is also certain to be unveiled as the cover star of WWE 2K20 very soon (possibly with her mother, who knows?), WWE are said to have signed Rey Mysterio's son and John Cena might be replacing The Rock in Fast & Furious 9. Big names, big deals. And through it all, the superstars took to social media to share their selfies, workouts and peel back the curtain on what it's like inside the pro wrestling machine.
This was the week in WWE Instagram...