25 Most Revealing WWE Instagram Posts Of The Week (May 19th)
Babies, naked binging and goodbyes...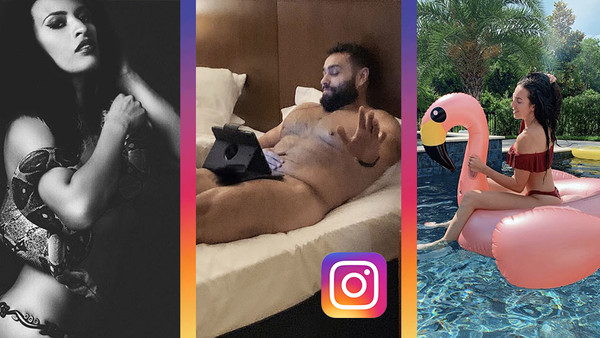 As we head towards Money In The Bank, this week's round of WWE news has been dominated by new TV deals (both for WWE and AEW), while there are also some rumbles that Triple H is growing frustrated with his father-in-law and boss Vince McMahon too. Which is bound to end well for everyone.
We;ve also seen confirmation of a new superstar relationship, the arrival of a new WWE baby and talk of John Cena legitimately retiring. But given that the past few weeks have been about Brock Lesnar hanging up his shorts and we're now looking at news of him sticking around, it's difficult to tell who you should believe.
And on the push and not push fronts, talk seems to be centring on major pushes for Bray Wyatt (good), Andrade (also good) and Lacey Evans (oh), while Braun Strowman might be being "depushed" as punishment for botching his WrestleMania appearance and accidentally injuring Ali. Dont' expect that to last long, since his social media presence suggests fans are increasingly high on him.
Through it all, of course, the superstars took to social media to show off, over-share and say farewell to the tragic Ashley Massaro, who sadly died this week. This was the week in WWE Instagram...