25 Most Revealing WWE Instagram Posts Of The Week (May 24th)
Tributes, giant fish and warnings on social media...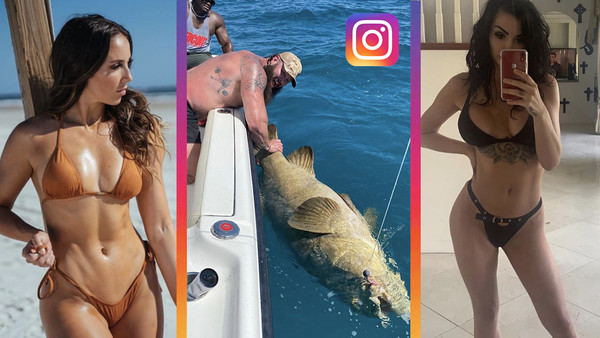 Some weeks in wrestling are memorable for reasons we'd rather they weren't. Some we'd rather weren't memorable at all.
This week saw awful, eye-opening revelations from the Owen Hart episode of Dark Side Of The Ring, which cast WWE in an incredibly poor light. Then came the heartbreaking tragedy of Shad Gaspard' early disappearance and death at sea and finally the death of young Stardust wrestler Hana Kimura after online bullying. Be better, be kinder.
News beyond all that seems almost trivial, but the world doesn't stop turning no matter how perverse it seems. There was speculation of WWE coming up with a shortlist to resign some released stars, Kurt Angle returned and the company sent FTR a cease and desist over a parody T-shirt. Good look for them.
On top of that, AJ Styles was traded to SmackDown, whose ratings were up at 2 million again, a couple announced a relationship podcast and there were strange whispers of The Undertaker's current status with WWE.
And through it all, the superstars took to social media, as ever. This was the week in WWE Instagram...