25 Most Revealing WWE Instagram Posts Of The Week (May 26th)
The upstart competition, The Rock's pride and WWE stars got jokes...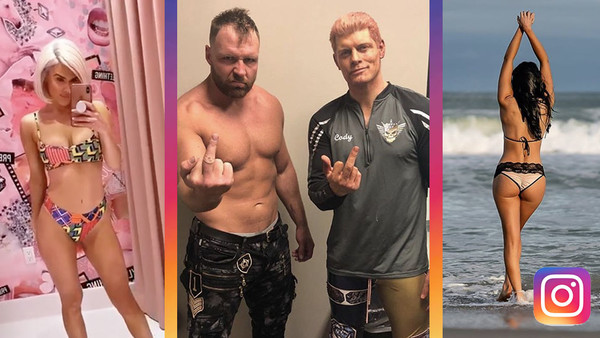 If you don't know what the biggest story in wrestling right now is, you've clearly not been paying attention. Yes, that's right, it's WWE's new 24/7 title, which was unveiled by Mick Foley to an avalanche of enthusiastic apathy on Raw. It didn't make for great viewing, but the positives of it - particularly for the TV executives who apparently insisted on its creation - are obvious to see.
Hell, anything that leads to Drake Maverick chasing a singing R-Truth across the country for our entertainment can't be completely wrong, right?
Obviously, there was also the small matter of AEW announcing themselves as the direct competition WWE have needed for some time thanks to Double Or Nothing, the new venture for Jon Moxley (with an added tease of CM Punk thrown in?) and WWE's stars ignoring the inevitable McMahon fury inspired by them posting on social media about it.
On top of that, there's been more talk of Brock Lesnar's plans in Saudi Arabia, more stars (like Kevin Owens) not wanting to work that PPV and AJ Styles' announcement that he's retiring at the end of his new contract. Forgive any spelling errors - like Raw, this column was being written right up until the live version kicked off.
Strangely enough, Triple H hasn't posted all week. Got to wonder why that might be. Aherm. This was the week in WWE (and AEW) Instagram...
[As of next week, this column will have a twin as we unveil the AEW version.]