25 Most Revealing WWE Instagram Posts Of The Week (May 31st)
Tributes, stars getting sun-kissed and an important message...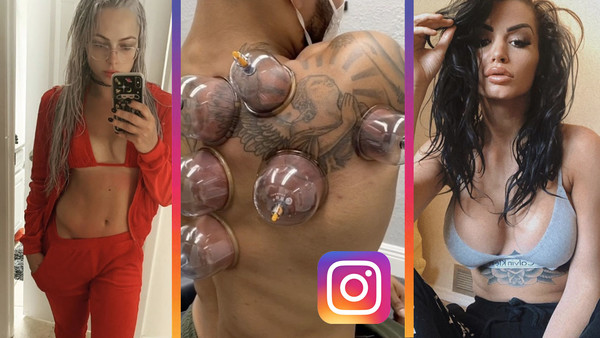 As the world deals with events that are likely to fill history textbooks in the future, the world of wrestling continued to spin on its strange, compelling axis.
While one notable former WWE team turned up on that other brand, Vince McMahon's company were linked with resigning Kurt Angle after his contract ends (to keep him out of the hands of AEW at least). There was also a main roster upgrade for Matt Riddle, with rumours suggesting he's set for a huge push on SmackDown.
Meanwhile, writer Chris DeJoseph was released again, Sasha Banks won her first televised match OF THE YEAR, Jeff Hardy was arrested on SmackDown in yet another not-at-all-distasteful reference to real life issues and it turns out WWE might not have bothered testing their stars ahead of the latest tapings. They just love generating headlines, don't they?
And through it all, the superstars took to social media to show off, to reveal their lives away from the ring and to bask in the sunny summer rays, apparently.
This was the week in WWE Instagram...