25 Most Revealing WWE Instagram Posts Of The Week (May 3rd)
Bugez's sword, the Tiger Queen and a ferocious Tyson cameo...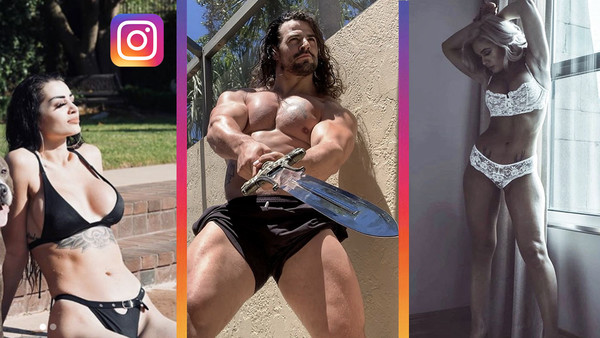 As Curtis Axel became the latest WWE star released and whispers about more releases continued to swirl, this week saw a new Money In The Bank announcement, as if nothing's changed.
Fair play to the company, they know how to double down on their brands.
We also saw Becky Lynch announce her upcoming stint on TV show billions - and her secret MCU project leaked. We saw the cancelled plans that would have kayfabe killed Hornswoggle. And sadly, we saw SmackDown post record low figures (at least in the Fox era).
At least there's been some talk of the empty arena age coming to an end relatively soon. Provided it's safe and sensible, obviously.
And through it all, the superstars took to social media to show off their lives away from the ring in their usual fashion. This was the week in WWE Instagram...