25 Most Revealing WWE Instagram Posts Of The Week (May 5th)
Star Wars, beach bodies and dad workouts...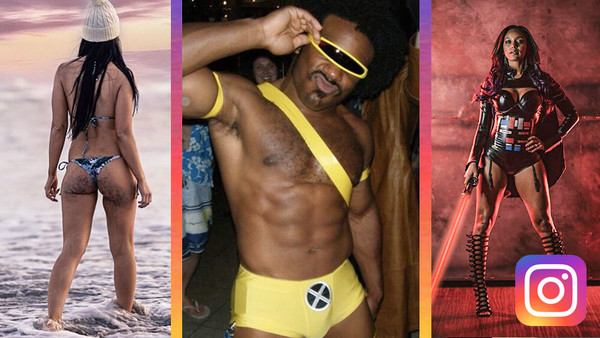 May the 5th be with you, Star Trek fans! That's what the kids like, now, isn't it? It certainly seems to be the reason why WWE have published a gallery of lightsaber photoshops. Big news, well worthy of mention.
On top of that, John Cena might be heading back to SmackDown (along with Brock Lesnar), Roman Reigns and Randy Orton are set to appear together on new PPV Stomping Grounds and Brock Lesnar might be set to retire from WWE as well as MMA. Perhaps he just doesn't want to be punched in the head any more - whether for real or in story mode.
Before he does that, he, Goldberg And The Undertaker are all coming back to WWE for the upcoming Saudi Arabia PPV. And talking of returns, WWE are said to be very keen on bringing CM Punk back. Because of course they are. It won't be happening, all the same, but it's nice to be wanted.
And through it all, the superstars of past and present took to social media to share looks at their own lives and peel back the curtain on WWE. This was the week in WWE Instagram...