25 Most Revealing WWE Instagram Posts Of The Week (Nov 25th)
Pee shooting, Becky Lynch in Doctor Prison and the beach in winter...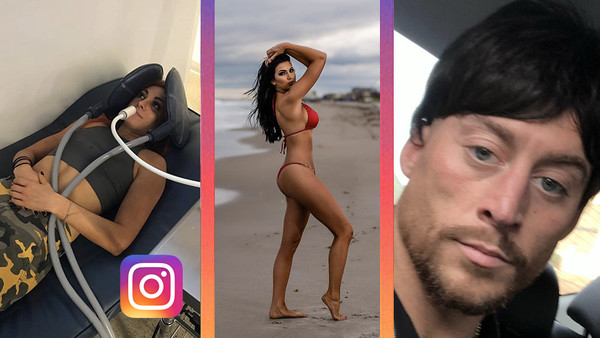 Good news everyone! In the week of Thanksgiving, we can all be thankful for a few things in WWE. First, Becky Lynch is on the road to recovery, John Cena is returning to live shows in December and January and there's another twist in the Who Will Brock Lesnar face next saga. This time, rumours has it that it will be Seth Rollins, and also that he might have signed a longer contract than initially suspected. This is no bad thing for his fans and WWE's ratings.
On top of his Mania match tease, there's a suggestion that AJ Styles might be facing Shawn "I'm not wrestling ever again" Michaels and that he's working on his own new WWE contract too (they'd never let him go with those merch sales). Plus, WWE plan on still using Roman Reigns' real life illness for storylines. Which he's probably slightly less thankful about, to be quite honest.
There's also been news of Braun Strowman's real injury, Drew McIntyre's likely Royal Rumble win and Alexa Bliss possibly becoming Raw GM. All things other superstars might not be all too happy about, given the impact to their careers. Anyway, at least they all still took to Instagram to show off their lives, their training and the reality behind the WWE magic.
This was the week in WWE Instagram...