25 Most Revealing WWE Instagram Posts Of The Week (Nov 3rd)
Clowns, Crown Jewels and Bray's new ink...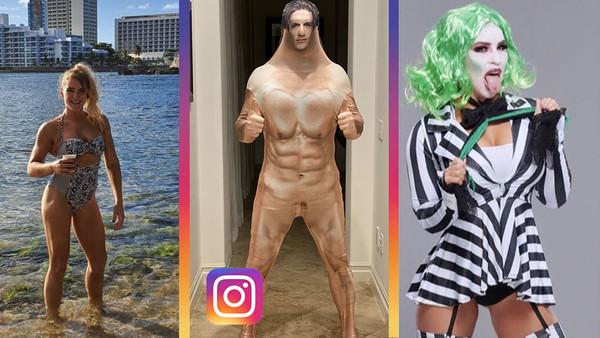 It's been a hell of a week for WWE. The newly annual Crown Jewel PPV was already an interesting prospect in itself, but following events that we might never hear the entire truth of, a massive part of the roster ended up stranded in the country while WWE scrambled to get a workable SmackDown out.
That they even managed something - let alone making it so brilliant - is a real testament to the company's occasional inventiveness. Though, with Vince McMahon writing it last minute, he might now feel he's even more justified in his tinkering shenanigans than he already was.
On top of all of that, Brock Lesnar jumped to Raw, Scotty 2 Hotty turned up on NXT and rather startlingly, we saw reports that WWE's net income dropped a huge 83% this year. Maybe that's why Saudi Arabia is suddenly so appealing and why there's discussions of things like Ric Flair being cleared to wrestle again. Whatever brings in the green.
And through it all, the superstars took to social media to share their Halloween costumes, their training regimes and a conspicuously small amount about anyone being stranded anywhere for some reason. This was the week in WWE Instagram...