25 Most Revealing WWE Instagram Posts Of The Week (Oct 13th)
Wieners, wildlife and new tattoos...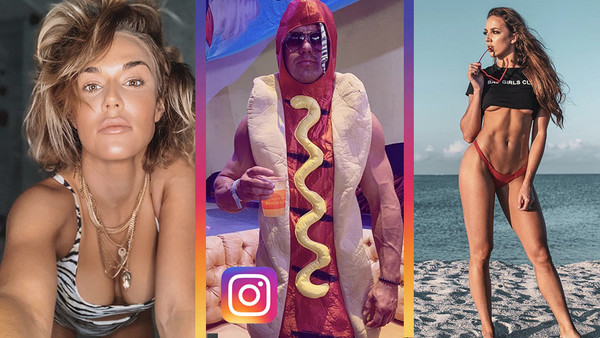 As ratings dropped significantly (but not exactly unexpectedly), it's time for the Draft and naturally a big part of it had already leaked and at least one superstar was visibly pissed at the plans. Welcome to the world of WWE where everything happens repeatedly in a cycle.
With the company struggling with something of an identity crisis (at least in terms of the direction of some of the more choice storylines, anyway), it turns out Tyson Fury's match with Braun Strowman will be a one-off. Good. Cain Velasquez, meanwhile, has signed on for multiple years. Also good.
On top of that, Ronda Rousey's return has been confirmed, Lio Rush won a belt and Brazzers once more pulled WWE's pants down over their writing (this time for Shorty Gable) on social media. You know something's wrong when that happens TWICE.
And through it all, the superstars took to social media to show off, talk about mental health (an important message everyone needs to heed) and to generally show what life is like behind the curtain. This was the week in WWE Instagram...