25 Most Revealing WWE Instagram Posts Of The Week (Oct 20th)
Gross injuries, holidays and debut teases...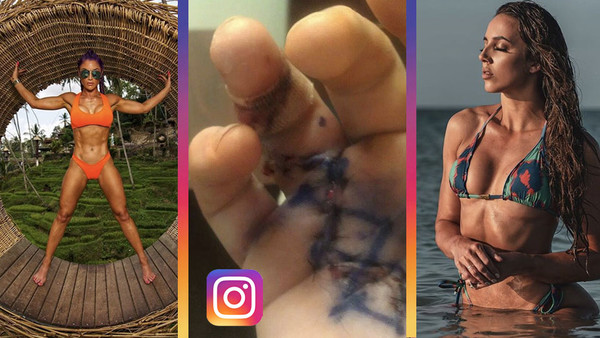 Important news, everyone: Chad Gable AKA Shorty Gable AKA the one who actually should have been Kurt Angle's son is now officially known as Shorty G. Just to lead with the most crucial of WWE stories.
Elsewhere, far more small fry news included Eric Bischoff leaving the company for failing to match his promises, there's been further hints of when Scarlett Bordeaux and Shotzy Blackheart might debut in NXT and Crown Jewel's match between Seth Rollins and The Fiend now "cannot be stopped for any reason." Unless, like a real life woman dares get involved or something, presumably.
On top of all that, WWE's plans for Cain Velasquez have been revealed, NXT UK has signed A-Kid and The Undertaker won't be wrestling in Saudi Arabia, surprisingly. Lots and movements, basically.
And through it all, the superstars took to social media to show off their real lives, their battle scars (sorry, it's grim), and peel back Vince McMahon's curtain a bit more. This was the week in WWE Instagram...