25 Most Revealing WWE Instagram Posts Of The Week (Oct 6th)
Weird champs, great action figures and Tyson's Fury...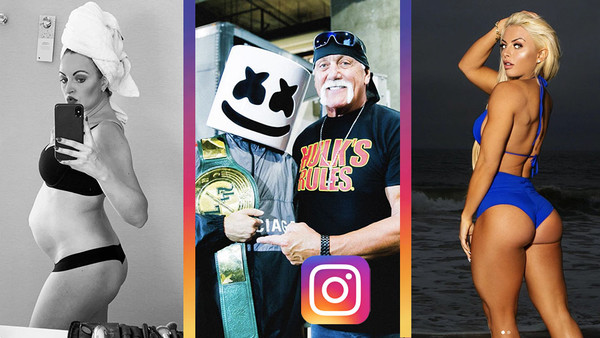 Hell In A Cell is on its way and will put the cap on a big week for WWE as NXT faced off with AEW for the first time (and "lost"), SmackDown's Friday night debut pulled in massive viewers and a confectionary musician, a former UFC star and a gigantic British boxer all made eye-catching cameos. Just your normal week in WWE, really.
We are now in the era of all wrestling all the time, with the entire week now basically taken up and SmackDown's Friday night viewership figures suggesting peak interest at the moment too. Sure, AEW might have stolen some thunder on Wednesday, but NXT's product remains brilliant (and will get even better soon) and there are some interesting moves going on in the main brand too.
The biggest bits of news saw Cain Velasquez debut (though he's apparently not contracted), Undertaker miss SmackDown, Kofi Kingston get squashed (making him even more of a hero) and Edge deny that he's cleared to wrestle again. so good and bad things all told. Still no sign of Punk though, even if he WAS on the bus.
And through it all, the superstars took to social media to show off and such. This was the week in WWE Instagram...