25 Most Revealing WWE Instagram Posts Of The Week (Sept 16th)
Tattoos, shade and THAT wedding...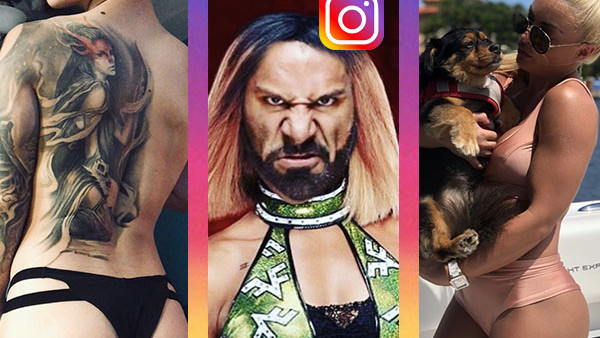 As the clock ticks down to Hell In A Cell and someone very possibly doing something that a person of their age probably shouldn't be, the news has once more been a mixed bag.
There's talk of Kane and Undertaker reuniting as a tag team for a Saudi Arabian jaunt, a confirmation from CM Punk (again) that he's retired from pro wrestling and a suggestion that Brock Lesnar and Paul Heyman might actually still have WWE contracts. Life and pro wrestling are circles, after all.
On top of that, it looks like gigantic indie star Walter might be on his way into WWE, Shawn Michaels' return won't be on the Network (in a weird counter-productive move for that platform) and there's talk of disappointment at Daniel Bryan's booking. So the company are both aware of what is good and bad for business and unaware that they're doing it themselves.
And through it all, the superstars took to social media to show off their lives away from the squared circle, which are apparently sometimes just as odd. This was the week in WWE Instagram...