25 Most Revealing WWE Instagram Posts Of The Week (Sept 22nd)
Masks, new looks and yet another cringe commercial...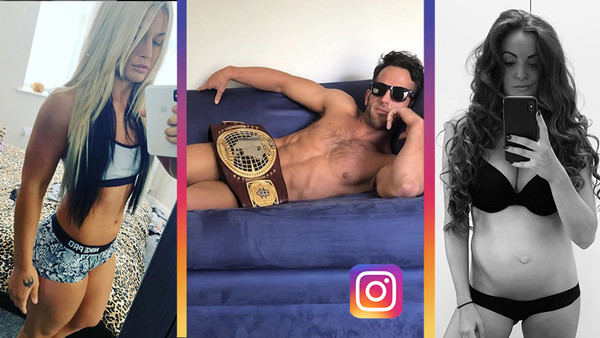 We're heading into a new dawn with WWE. Not only did "developmental" pull in 1.18million viewers for their first new televised show, but there's also other big TV moves and of course yet another draft that promises HUGE changes. Until Vince decides to bring in a rule for a few weeks that means anyone can turn up on any show at any time or something. Anyway, it's inevitably quite an exciting time.
Elsewhere, Luke Harper has been making friends in high places on social media, Big Show continues to tease his forthcoming TV show, there's talk of the Fiend appearing at Hell In A Cell and Maury Povich might be set to appear on Raw to do a paternity test for the Kanellis sprog.
On top of that, Braun Strowman got some heat for turning up in an MLB commentary box, there could be a new show called The Bump coming (hopefully not about the Kanellis sprog too) and Lio Rush made his long awaited return.
And through it all, the superstars took to social media to show off, flex and generally just offer fans an insight into their lives away from the ring. This was the week in WWE Instagram...