28 Wrestlers Missing From 2019 WWE Draft
Where in the world are Cesaro, The Usos, and co.?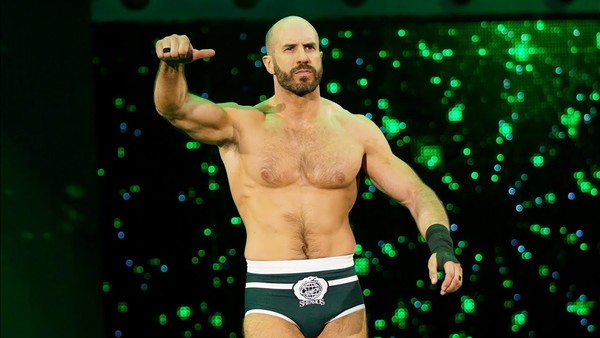 Have we just lived through the worst talent draft in WWE history? It's hard to say for sure as these things don't tend to live long in the memory, but this year's roster reshuffle had boatloads of problems.
Splitting the wrestlers into two dedicated pools removed all prestige from each pick, as while Seth Rollins will go down as a number one pick on Raw, he was technically no. 29. Unbelievably, WWE.com spoiled SmackDown by listing the wrestlers in the order they were set to be drafted in. Those FOX/USA Network reaction shots with the big, dumb robot were so artificial to watch, particularly when picking Natalya was celebrated like a Champions League final winning goal. R-Truth and Carmella were split up. It was an absolute mess.
Still, 70+ wrestlers and tag teams found new homes on Raw and SmackDown, leaving 28 of the company's other main roster acts without a spot. These performers now become free agents eligible to negotiate with whatever brand they please. That explains some of them, but dozens of these men and women weren't even included in the initial draft pools.
Let's run through WWE's list of homeless stars...