30 Most Revealing WWE Instagram Posts Of WrestleMania 36 Week
Homemade robots, hair woes and JBL's "Bomba Osama Party"...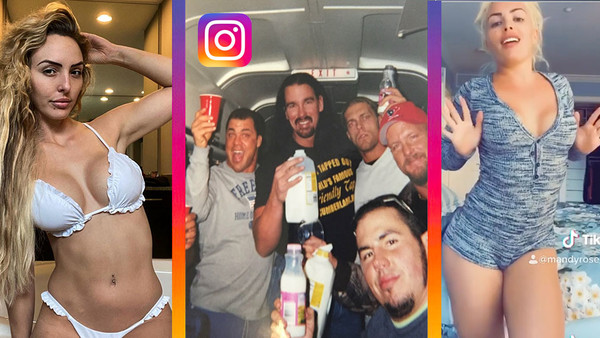 We're in the midst - nay the very GRIP - of WrestleMania weekend and all that really matters right now is that The Undertaker just pummelled AJ Styles in a cinematic bizarro Boneyard wrestling match and rode off into the metaphorical sunset, seemingly with his WWE career behind him.
AND THAT WAS ONLY NIGHT ONE.
Ahead of us, we have the prospect of a Firefly Fun House match - whatever the hell THAT is - as well as Rhea Ripley smashing Charlotte Flair (possibly) with her pythons, Otis and Dolph Ziggler fighting over Mandy Rose and Randy Orton, Edge, Drew McIntyre and Brock Lesnar putting on two potentially fantastic bouts. So that's romance, bonkers gimmickry, good old fashioned blood feuds and TWO separate matches in which favourites meet those who could replace them at the top of the game.
But what you're REALLY asking at this point is what the hell the superstars have been doing this week to get ready for the big show. And luckily, their social media accounts have been RIDDLED with interesting posts not only from Mania's players but also some more besides.
This was the week in Instagram. And it's a pretty big week, obviously...