All 33 Wrestlers Confirmed For WWE Raw Reunion (So Far)
Hall of Famers, novelty midcarders, ring announcers, and everything in between.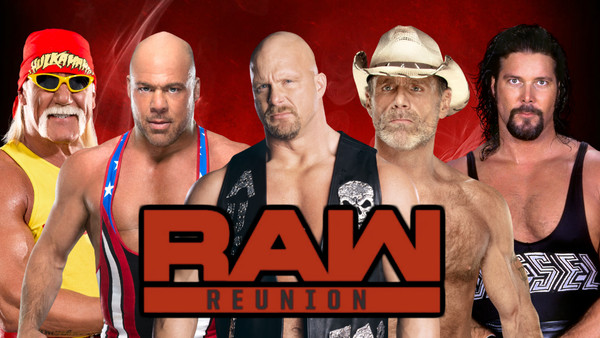 This Monday night will see WWE bring their latest all-out nostalgia show, the Raw Reunion, to life.
Announced during last week's awesome Extreme Rules pay-per-view, it promises to bring swathes of old faces back from the past. 20 were announced right off the bat, 13 others have followed in dribs and drabs since then, and with a number of sources reporting that there could be up to 40 returnees out in force on Monday night, more are sure to follow.
This week's Raw is also set to feature an Extreme Rules rematch as Seth Rollins and Becky Lynch team to face Lacey Evans and Baron Corbin, while Roman Reigns gets a chance to settle his score with Shane McMahon in singles action. How WWE are going to cram all this in remains to be seen. That sounds like a them problem, though.
Raw's last nostalgia special (that 25th-anniversary shambles) was a disaster, with several full-timers buried throughout. Here's hoping that the Raw Reunion is less harmful. Writing appearances for all these names won't be easy, but it could be a lot of fun if WWE put the shovels down.
Let's run through the names confirmed so far...